Professional Service Provider of
Asset Maintenance Management Software for SMEs
Value of Maintenance
According to the definition in EN 13306:2010 (E), maintenance is defined as the following:
Combination of all technical, administrative and managerial actions during the life cycle of an item intended to retain it in, or restore it to, a state in which it can perform the required function.
Therefore, what is the value of maintenance?
The value of maintenance stems from delivering maximum availability at minimum cost. Can the utilization of tools, such as EAM / CMMS enhance the value of maintenance? The answer is a resounding yes if we check the records of EAM / CMMS deployment and implementing in the past years in China and around the world, mainly in Europe and America. A fully utilized EAM / CMMS to support the business of maintenance is an essential information technology tool. Typical benefits of an improved EAM / CMMS are listed below:

At ValueApex, we believe that maintenance surely is a source of value and importance. With our value-driven project delivery, Maintenance Excellency can be achieved. ValueApex edges can be summarised in terms of company, product, implementation, and price.
Company Edges
Deliver Apex Value of Maintenance, Initiate Maintenance Excellency
with global maintenance management best practices and state-of-the-art product package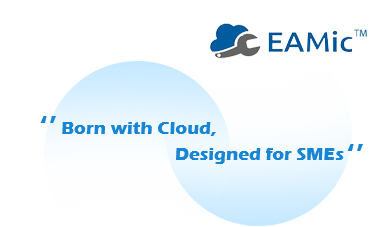 ValueApex (Shanghai) Information Technology is a Sino-French ISV (Independent Software Vendor), rendering equipment & asset maintenance management solutions and services. EAMic®, is an EAM / CMMS solution, self-owned by ValueApex, designed and developed by senior maintenance engineers with the maximum consideration for maintenance best practices. EAMic® is very suitable for small and medium-sized enterprises. From pre-sales to after-sales, from product to project, from promise to investment returns, ValueApex's value-driven approach will take you to experience and enjoy the new solution in the cloud age.
Product Edges
Excellent product and service for your maximum benefit, we only supply the right solution to each customer.
ValueApex focuses on providing Asset Maintenance Management Solution EAMic®, which was designed and developed with the tide of Cloud Computing technology, a disruptive CMMS / EAM product of the maintenance manager's first choice.
Lean EAM/CMMS;
Designed and developed by maintenance engineers, for maintenance engineers;
Compliance with global maintenance management best practices and international standard;
Easy-to-use, Effective, and Complete functionalities;
Optimized UI and UX, refusing to increase your workload;
SaaS cloud-based or premises-based, both are available.
Implementation Edges
Only 1 month, from project kick off to system go-live for EAMic®
including: implementation study, data collection, system preparation, training, and go-live support

In-depth requirements study before implementation;
Implementation includes data collection work in lines with related maintenance internal standards;
Sino-Foreign Implementation resource, mostly from maintenance engineering background;
Shortened Project duration: 1 month for EAMic®;
Training of all functionalities to different groups of users;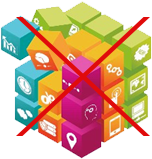 Prices Edges
Only need 1/5 of conventional investment cost, reduce your investment into the minimum
It's your choice to select SaaS cloud mode, installation mode, or traditional purchase mode
Investing in information technology is the opportunity to discover and enhance value of maintenance. However, major CMMS / EAM players in the market still keep the traditional purchase model. As for customers, the following risks are unavoidable:
The total investment will be more than 500k RMB or even 1 million RMB, which would be far beyond the possible budget prepared by small and medium-sized companies.
Project implementation results and benefits cannot be warranted when the system is live because the implementing team will have more interest in new deals rather than in after-sales support.
On most occasions, in order to fit with customers's budget, many IT companies choose to charge based on functional scope or incomplete service, which doesn't comply with the basic managerial logic: key functional loss can hardly yield an expected outcome in the end.
At ValueApex, we uphold three promises:
First, our system is not charged by functional modules;
Second, customers are free to choose SaaS cloud mode, installation mode, or traditional purchase mode;
Third, a one-off deal approach is totally prohibited at ValueApex.
SaaS cloud mode has more benefits compared with conventional approach: