Simple and Easy to use
The Equipment Management Software designed for maintenance managers
"Small budget, big improvement", your maintenance management improvement begins with EAMic®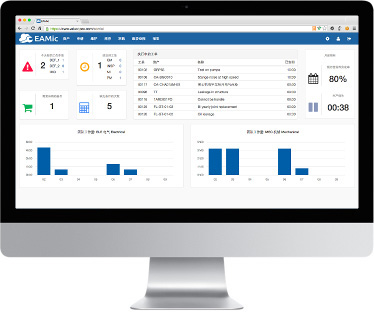 Your maintenance data is your hidden treasure
ready to be fully discovered

Computerize and centralize all your paper documents and maintenance data
into information you can fully exploit

Asset Data
You can record and manage every data related to your assets in EAMic®. This includes technical data (manufacturer, model, serial number, BOM, ...) as well as operational data (service start date, contracts, ...). Besides, electronic documents such as drawings, manufacturer instructions, and pictures could be attached to any asset of your organization. This ensures that all your documentation remains available all along the life cycle of your assets.
Retrieve any of your equipment in a second!
All your pieces of equipment are logically structured in EAMic®
according to the arrangement of your site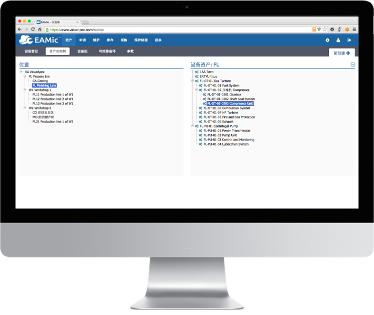 Asset Structure
The structure view allows you to arrange your assets in a comprehensive tree. Branches of trees represent the relationship between assets between their upper and sub equipment. That would be later used by technicians to retrieve assets and execute maintenance on the right item. Last but not least, this also gives the possibility to consolidate various indicators such as time spent, costs, and MTBF, for instance, on different levels of your plant.
Fire fighting or Fire prevention? Choose the most efficient!
Preventive work orders are automatically generated and planned, reducing your daily administrative work significantly. Your Maintenance Excellency begins with EAMic®.
Preventive Maintenance Plan
As preventive activities are a key aspect of any organization, management of maintenance plans is at the core of the EAMic®. You can create plans for either an inspection on a group of assets, a periodical intervention, or even a major yearly overhaul. In order to ensure that everything will go smooth, you can define the resources needed and the spare parts necessary, as well as the related documents.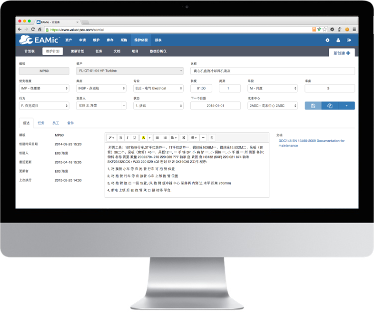 Yearly preventive maintenance planning in full view
EAMic® can make it!

Think in the shoes of plant managers, prepare from the angle of maintenance managers.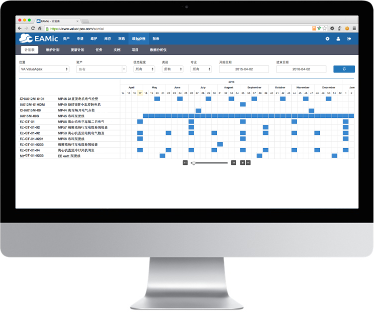 Data will not speak for themselves, but comprehensive and accurate measurements will give you a third eye.
Meter readings will give you the most intuitive feedback about the condition of your equipment. Work orders could be then triggered when a value reaches warning thresholds in order to eliminate early symptoms before it turns into a problem.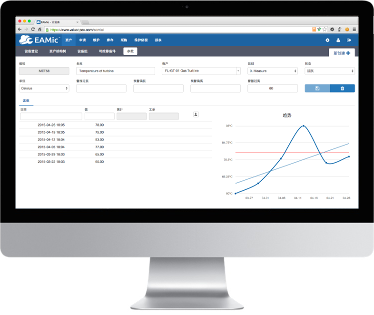 Parameter Reading
As a part of effective preventive maintenance, parameter readings are used to monitor the condition of equipment. That could be included in a preventive maintenance plan of an inspection per example or even recorded just on a one-off occasion. Thus maintenance work orders could be triggered when a parameter is found out off the alarm thresholds.
How long do you need to create a new work order with EAMic®?
15 seconds

EAMic® provides a consistent approach in managing maintenance activities, from fault report to failure analysis, from maintenance requests to work order management, from resource allocation to worked hours. Everything is made easy with EAMic®.
Work Orders
Work orders are the main vehicle to monitor activities done by the maintenance team on a daily basis. This contains all the information needed by technicians to perform a job. You can create, manage, and archive work orders for every type of works, per example, repairs, inspections, modifications, and more! Work orders can be seen in the calendar to schedule them quickly, either by location, equipment, work speciality, and more.
Know everything about your spare parts
Suppliers references, technical characteristics, consumption, storage box code
you won't miss anything of your spare parts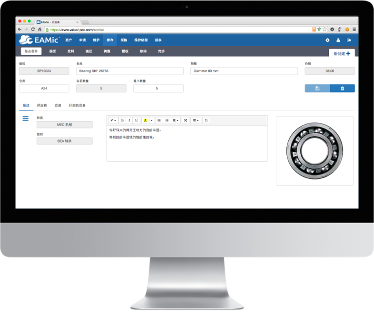 Spare Parts and Inventory
Management of spare parts is a critical aspect of maintenance management. Retrieving the right spare part in stock may have a significative impact on duration to repair and therefore on the availability of your production lines. EAMic® will help you and your team to inventory all your spares parts, to track spare part consumption and establish equipment BOM.
Charts and indicators will enhance your meetings
Maintenance reports provided with EAMic® are indeed in lines with global maintenance management best practices, supporting your decision-making process
Integrated Reports
Analyze all the data recorded in your work orders easily thanks to the reports included in EAMic®. This allows monitoring of the global activities performed in your plant and measures the maintenance key indicators such as MTBF and MTTR. Moreover, you can logically analyze failures through the dedicated report in which you could even interact with the charts to affine your thoughts and finding, to make decisions accurately and precisely.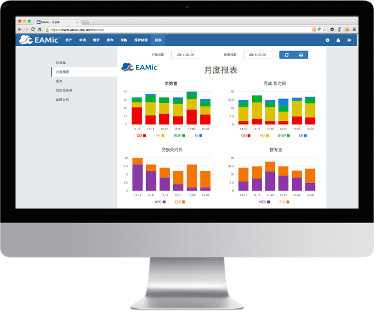 Good solution deserves the right implementation