About Us
ValueApex (Shanghai) Information Technology
ValueApex (Shanghai) Information Technology is a Sino-French ISV (Independent Software Vendor), rendering equipment & asset maintenance management solutions and services. EAMic®, is an EAM / CMMS solution, self-owned by ValueApex, designed and developed by senior maintenance engineers with the maximum consideration for maintenance best practices. EAMic® is very suitable for small and medium-sized enterprises.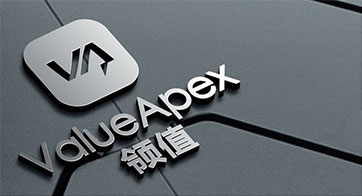 Principles of ValueApex
At ValueApex, we hold two guidances for decision-making:
As long as it can bring value to our customers, we do our best to achieve it;
As long as it can bring value to ValueApex, we spare no effort in executing it.
We believe that creating and delivering value is the nature of our work. We love what we do and believe it's something meaningful. Our serving concept is "Deliver Apex Value of Maintenance". We employ global maintenance best practices and bring value to plant owners with the instrument of our solution EAMic®.
ValueApex Logo Story
When we defined our logo, we received works from 58 designers. Many of them were very nice and choosing one was difficult. We finally selected our logo taking into account the importance of design and technology:
That logo was fully in line with our inspirations for simplicity.
That logo was the most modern-looking,
And finally, the blue is the main color of the IT industry.