Value your maintenance!
We can help you to figure out the hidden value of your maintenance department!

Maintenance is still too often seen as a cost, as a mandatory constraint actually. However, benefits brought by proper maintenance are known:
assets are available when needed (especially when a "Just-in-time" approach is effective),
quality problems due to equipment are avoided,
safety of employees and facilities is ensured,
environmental risks are neutralized,
resources necessary to produce (raw material, electricity, water, ...) are kept at their initial levels.
Nevertheless, we have witnessed that this ideal situation is not common in China. That is why we offer a free consulting service to help you to figure out which points need to be improved so that your maintenance department could bring optimal value to your site.
Objectives of Maintenance Consulting
An overall analysis of maintenance management practices;
Comparison with maintenance financial benchmarks and international maintenance standards;
Recommendation and actions to proposed based on your current situation;
Free Consulting Agenda
1 day on-site interviews with the maintenance management team
3 days on writing Maintenance Management Study Report
Submission of the maintenance management study report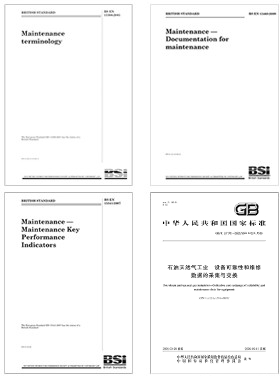 Booking Arrangement:
Please fill out our online reservation form here
Or scan our Wechat barcode and click on "Free Maintenance Management consulting"